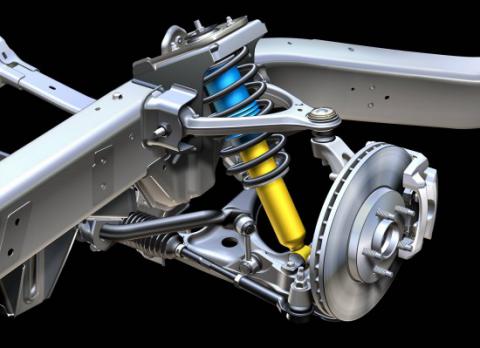 It's easy to take your suspension system for granted, but normal wear and tear can affect your handling and safety. A worn suspension part starts a chain reaction that stresses other parts and causes them – and your tires – to wear prematurely. Let us help you take care of your suspension repair.  We have years of experience at Premier Diesel and Auto Repair working with all types of suspension systems.
Proper steering function and suspension systems are reliant on the quality and performance of your suspension, including your car or truck's front-end parts, power steering, shock absorbers, ball joints, coil springs, and suspension components.
Inspections, routine maintenance and front end alignment services will keep your ride smooth and help your vehicle operate in top condition. If your vehicle's steering and suspension isn't working properly, you're in for a bumpy ride – literally. At the first sign of trouble, bring your car in for steering and suspension services.
At Premier Diesel and Auto Repair your complete automotive care center in Mansfield, TX  we install only quality replacement parts. Give us a call at (817) 225-2965 and let us help keep you safely and economically on the road. We serve Mansfield and the surrounding areas.