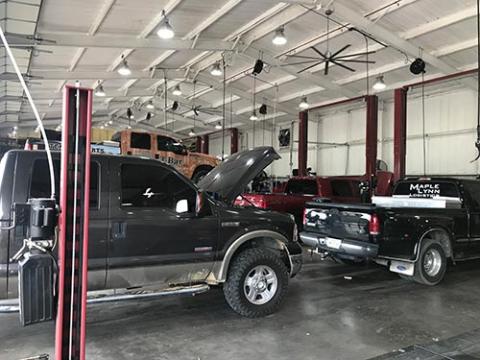 Turn to Premier Diesel and Auto Repair for All of Your Truck Repairs & Maintenance Needs
Premier Diesel and Auto Repair is a 12,000 sq.ft. state of the art repair facility, specializing in Ford Powerstroke, Dodge Cummins and Chevrolet Duramax powered trucks. With over 40 years combined experience in the repair industry, we can take care of all your repair, maintenance or accessory needs.
Premier is different from our competitors in that we are experts on Ford, Dodge and Chevy diesel trucks unlike other shops that may be able to only work on one brand. With our constant commitment to customer satisfaction, we strive to be DFW's #1 light duty diesel repair facility. Feel free to give us a call with any questions or if you need a quote.
Diesel Repair
Diesel Maintenance
Exhaust Kits
Programmers
Cold Air Kits
Lift Kits
Diagnostics
Wheels/Tires
Heavy Duty Bumpers