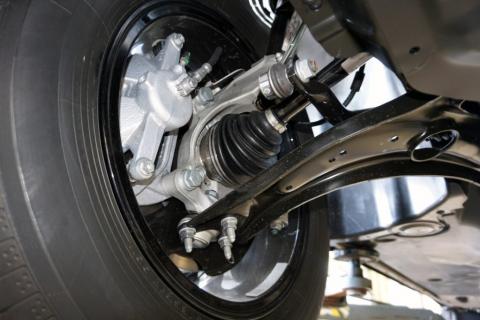 Most cars and trucks today have more precise steering systems and critical components that ensure your vehicle goes safely down the road.
Does it feel like every bump and divot in the road is causing your car or truck to sway out of control? If so, your vehicle's front end components may be worn or damaged. If the vehicles' front end is working as it should, you will have a rattle-free, pull-free riding environment. It will be a smooth ride with no excess noise and good brake reaction.
If you have us install new suspension components, it is important to have us also perform a front end alignment. This is because removing and replacing tie rods, ball joints, control arms or other front end components knocks all of your caster, camber and toe adjustments out of spec.
Come see us for a complete front end damage inspection. Our technicians can replace any damaged front end components with new parts to restore drivability.
At Premier Diesel and Auto Repair; your complete automotive care center in Mansfield, TX we install quality replacement parts. Give us a call at (817) 225-2965 and let us help keep you safely and economically on the road. We service Mansfield, TX and the surrounding areas.